Sergey
Kartashov
_
CEO
Sergey Kartashov was born in Latvia on September 26, 1982. In 2005, he graduated from the University of Malta and got a bachelor's degree in Science and Computing. From 2006 to 2010, he studied at Riga Business school. Sergey Kartashov has got a master's degree in Business Administration (Full-time MBA).
For over 10 years, Sergey Kartashov was working in the banking sector with private and large corporate clients from the UK and Eastern Europe. He is a founder and co-owner of several Game Publishing platforms and portals. Over the past five years, he has been mainly working with asset management and providing expertise in startup investment. Since 2019, he is CEO of Generation Partners in Cyprus.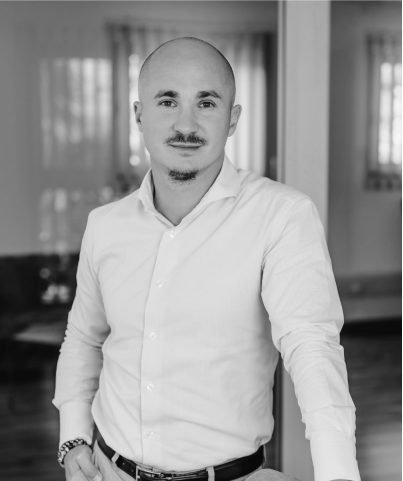 KARINE
REUNOVA
_
CFO
Karine brings forward extensive experience and an impeccable track record in the world of Accounting and Finance. For 20 years, and counting, she has shapeda solid career as Head of Finance in some of Latvia's most prominent financial and banking institutions. Karine is proficient in her knowledge of operational growth practises for financing startups; stemming from her experience in the EU banking sector and knowledge of worldwide financial regulations.
Karine possesses an innate charisma for tackling the 'unknown'. Whether she is hiking up the Himalayas or the Pyrenees; or managing the ever-evolving financial landscape of startups. She brings her experience, determination, thirst for knowledge and success to the table. These multi-faceted attributes make Karine an invaluable member of the Generation Partners managerial team.